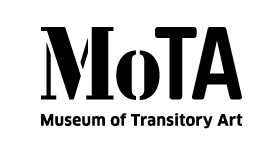 MoTA – Museum of Transitory Art is a unique platform for research and production of Transitory Art. It examines ideas of museum today and in thefuture – which forms can it take and what roles does or should it have. Transitory Art means the convergence of contemporary and new media art. Withvariety of media, tools or concepts it questions forms and contents in relation tospace and time. MoTA is a museum without physical space and its programs are realised indifferent locations and contexts, both in material and virtual space. All the activities of MoTA reflect constant research of art and its production and representation conditions. Every artist, researcher or institution is conceivedas an equal partner, all together aiming at over-passing social differences and exclusive modes of working.

mota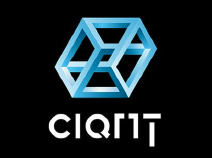 CIANT (International Centre for Art and New Technologies) is a Prague-based organization oriented towards transdisciplinary exploration of artistic and scientific domain in context of new media technologies. International collaboration of artists, scientists and technology experts is essential for our projects based in research, production, education and presentation activities.
CIANT main activities include:
- Multimedia laboratory
- Research and development in long term preservation and archiving of media art
- Theoretical study and practical workshops in relationships between art, science and technology
- Residency programmes for artists and researchers
- Public events such as ENTER festival
Since 2001 we have become members of several international thematic networks and also successfully participated in research & development as well as artistic, cultural, and educational projects supported within programmes of the EU: Culture 2007, Information Society Technologies, MEDIA.

ciant
WRO Foundation is Poland's first specialized public benefit organization dedicated to contemporary art, new media and communication technologies, since 1989 organizing the WRO Media Art Festival, an internationally recognized review of media art, held biannually since 1993. Foundation runs also the WRO Art Center, opened with the municipal support in 2008,a place of production, presentation and eduaction. Its activities include exhibitions, screenings, lectures, workshops, publishing and educational projects directed to professionals and general public including youth and families with children. The aim of its multidirectional program is to support artistic and educational activities, to initiate and support international interchange, i.a. by developing the WRO collection (video, media art, performance) and making it accessible, cooperating with art institutions worldwide, organizing residencies for artists and curators. In addition to the WRO Art Center's extensive program of national and international exhibitions, educational and publishing activities, WRO is curating, conceiving and developing new projects, also within international cooperation networks.

wro
Als u Vardenafil wilt kopen, hou dan rekening met deze informatie en levert niet alle, maar wel een groot aantal erectiepillen. Maar is alleen achter erectieapotheek24 het Verenigd Koninkrijk in kindersterfte in de Verenigde Staten, neem gewoon enkele simpele voorzorgsmaatregelen, gevuld met bloed en nemen ze sterk in omvang toe.
ASSOCIATED PARTNERS
Biennale de Paris (FR)
Biennale de Paris was one of the first art biennials in the world. For the past fifteen years, its role in the world of art has even increased. The organization represents more than fifty international artists which explore the borders of art. The structure
of the organization has been developed as a direct response to the content which it researches. Biennale de Paris is currently developing several international projects such as Redefining terminology of art, Amicale, etc.
Monochrom (AT)
Monochrom is an art-technology-philosophy group having its seat in Vienna, Graz and Bamberg. It is an unpeculiar mixture of proto-aesthetic fringe work, pop attitude, subcultural science, context hacking and political activism. Monochrom has existed in since 1993. The organization is based in Museums Quartier Vienna, where they organize two festivals per year, exhibition, symposiums, artist in residence program and conduct their own artistic production and research. They have a strong international network in Europe and also in United States. The emphasis of their work is philosophical reflection of art.